"Live adventurously. When choices arise, do you take the way that offers the fullest opportunity for the use of your gifts in the service of God and the community?" (Advices and queries 27)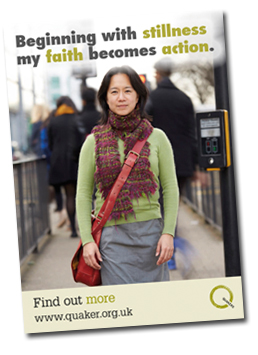 Quaker week is an opportunity to find out more.  Five Quakers share their story.
Quaker Meeting for Worship is open to all every Sunday (10:30am start and lasts an hour followed by tea) but why not live adventurously and come along on the 11th October?